[vc_row][vc_column][vc_column_text]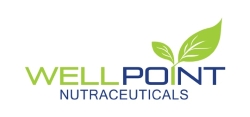 THE BIG ONE IS COMING!
It could take just one cough, one kiss, one touch or even one bite of food, or a sip of water to change not only your life, but the lives of everyone around you- and for months or even years. In most cases, the closer those people are to you, the greater the risk.
The risk at hand: an infectious outbreak.
Infectious disease respects no boundaries. With infections disregarding borders and their battle lines against humans drawn, experts believe the way we live today is what opens us up to risk.
You live, eat, work and move closer to people, and with this comes greater opportunity for disease to spread through polluted air, mosquitos or unclean water.
The world is getting more and more crowded. Our skyrocketing population makes us more at risk for spreading deadly epidemics amongst ourselves.
More people in cities can put a strain on sanitation. This can be a source of infection.
Increased food demand, causing farmers to grow more food, with more animals, making them likely to live closer to animals.
Animals are reservoirs for many diseases, including cattle for tuberculosis, and poultry for avian flu.
With people moving more regularly from and between rural settings to urban ones the chances of them becoming infected and then living in close quarters with others further boosts the potential for infections to spread.
Experts are unanimous in the belief that the next outbreak will most likely be a surprise- and we need to be ready.
IF YOUR IMMUNE SYSTEM IS COMPROMISED, YOUR CHANCES OF SURVIVING A PANDEMIC FLU, IS SERIOUSLY THREATENED.
WellPoint Nutraceuticals Imun RX and Wellpoint Lifeforce work synergistically to enhance the immune system.[/vc_column_text][/vc_column][/vc_row][vc_row][vc_column][vc_column_text]


Here is a printable copy of this article.[/vc_column_text][/vc_column][/vc_row]
https://wellpointcanada.com/wp-content/uploads/2017/11/temp1.png
400
1918
WellPoint Canada
https://wellpointcanada.com/wp-content/uploads/2019/12/resized-logo.jpg
WellPoint Canada
2019-12-10 20:30:08
2020-01-14 01:37:07
THE BIG ONE IS COMING!