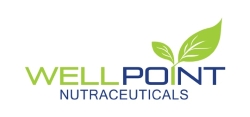 MASSIVE CROWDS IN LIMITED SPACES: HAJJ AND OTHER RELIGIOUS PILGRIMAGES
The Hajj is an extraordinary complex logistical undertaking.
The Hajj represents not only an enormous number of people, but also extraordinary diversity of age, income, underlying healthfulness, illness and geographic origin.
The heat can be brutal, and the crowds are tightly packed.
Disease is likely to spread, and it has at such massive gatherings.
Everything from minor respiratory infections to polio.
Dehydration, exhaustion, close quarters, shared food, razors and skin to skin contact, all open the door to disease transmission.
There have been outbreaks of Meningococcal disease, gastrointestinal illnesses, pneumonia and flus. Genomic evidence shows that mosquito-borne dengue virus has been imported into Saudi Arabia multiple times over decades.
MERS, a respiratory illness with a high mortality rate was found in Saudi Arabia in 2012. Because of the millions who come to Hajj and related pilgrimages, Saudi Arabia is a "mixing bowl for emerging infections".
It is also sandwiched between conflict zones Syria, Iraq and Yemen, where diseases are surging as civil infrastructure breaks down.