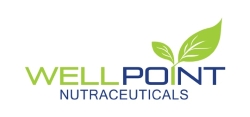 BABY BOOMER
You've worked hard and built a good life for yourself and your family, so it's no wonder you're thinking about the long term when it comes to better health.
You're part of a generation that associates better health with the bigger picture-mental wellbeing and happiness are important to you, while things like physical appearance are of less concern.
And you understand that prevention is better than cure. 1 in 3 are motivated by a previous health scare to make positive changes, and 2 in 3 agree that reducing your long-term risk of disease is an important part of better health.
How often do you think about taking the first step?  More than half of Baby Boomers say they think about improving their health every day.  That's a lot of thinking. The intention is there- it's just a matter of turning that into action.
The good news is, your generation is a bit more self-motivated than others, needing less support.
Most Baby Boomers agree that taking the first step towards better health will have long term benefits.
Most Baby Boomers agree better health is about more than just being healthy. It's about happiness.
WHAT STOPS US FROM TAKING THE FIRST STEP?
Most do not know where to start.
It helps to just take the first step- whatever it is for you.
START SOMEWHERE, AND THE REST WILL FOLLOW
WellPoint Nutraceuticals Imun Rx and WellPoint Lifeforce are good additions to daily nutrition to maintain optimal health. Both are formulated to enhance and support a healthy immune system.